I probably come across as an old coot waging a war on modern technology. I am not really. I do see the benefit of advances and I even admire those who embrace and run with them.
There are just some things I just don't want or personally need . . . even when having fantasies about my ideal kitchen in my ideal home.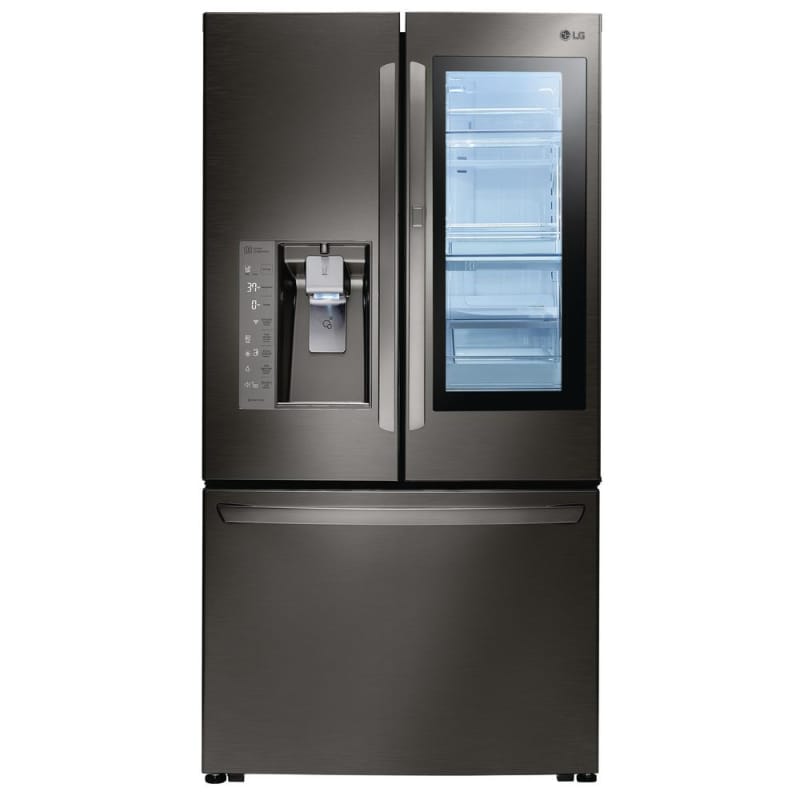 This LG refrigerator has an ice maker (I worry too much about mold since I use very little ice), instant view door (constant reminder that you need to clean the fridge?). It has auto close doors, which I might like, and the fact that it is counter depth is a definite good thing in my book. It has a smart grid and is WiFi enabled.
Fine, but I am retired now and I have the time and a lifelong habit of writing my grocery lists on scraps of paper so I really wouldn't use that. I don't feel the need to communicate with my kitchen appliances. Just keep the food cold and I'm happy. It cost nearly $4000.
This Kitchen Aid refrigerator has a Sabbath mode -- not entirely sure what that is, but I don't think I need it. It does have "professional features that will leave guests awestruck." Seriously? It's not even counter depth. The main thing I dislike about refrigerators is how they stick out into the kitchen.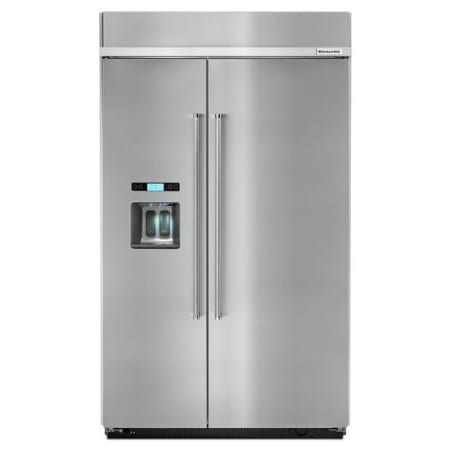 But if I wanted to impress my family and friends, it would be by affixing the sales slip with its $9,360 price to the door with a kitschy magnet.
Now this Dacor model has 3D lighting so you never lose anything although I don't suppose you could really rely on a man to find what he's looking for all the same. It has not only an ice maker, but a dual ice maker. You can get standard ice cubes AND cocktail ice cubes, but I don't throw cocktail parties. I'm not sure if it is counter depth but it is sleek looking. However, if you need to know what's inside without being able to open the door and look, it has remote view cameras that connect via WiFi to an Android phone.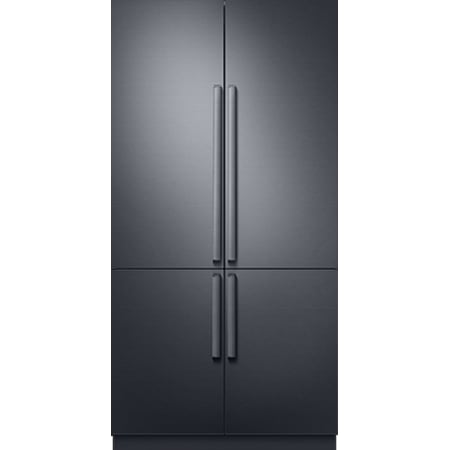 Darn, I have an iPhone. I guess I will save the $10,500 for something else.