I had to go to Boston for a medical follow-up. Turns out I could have totally skipped it since all it accomplished is that "we will see" in September. I was not planning on another trip.
I once read that the streets of Boston were designed by a civil engineer (he was Italian in the story I read, but let's not perpetuate ethnic stereotypes) who was pondering a city layout as he enjoyed his dinner and a glass of chianti. He was so engrossed in thinking about this project that he jumped up to spread his drafting papers on the table and managed to knock the plate of spaghetti onto the floor. As he looked down on the mess, a tangled sprawl of pasta -- voila! an inspiration was born!
And if you have ever tried to navigate the streets of Boston, you could actually credit this as a true story.
You can buy this stainless steel laser cut image on
Etsy
: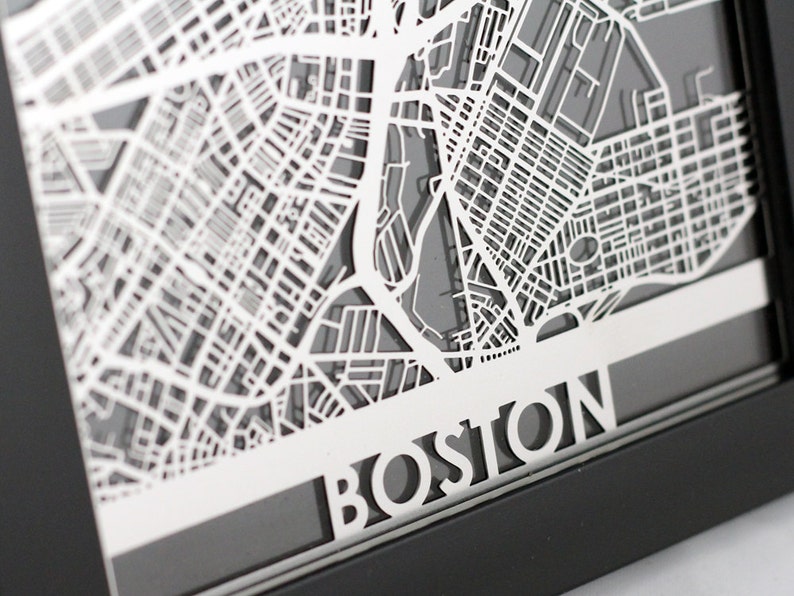 I have no affiliation with the site, but other cities are available as well. It's really pretty cool.