I went out to a Farmers' Market this morning. When I got back to my development, there was a big bloodmobile parked in front of the community house. There was a big sign urging all the residents to donate blood. A free tee shirt was involved.
Did I feel a little guilty about driving right on by? Maybe just a teeny, tiny bit. But do i really need another tee shirts? Not at all.
I wrote
here
almost ten years ago about my feelings regarding donating blood. I haven't really changed my mind.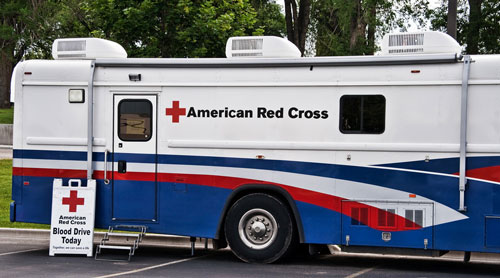 google image