I finished
The Chaperone
by
Laura Moriarty
.
I have to say that I had never heard of Louise Banks, who was apparently a real silent film star who really did grow up in Witchita, Kansas, and who really did go to NYC at the tender age of 15 accompanied by a chaperone.
But the book is fiction and the focus is the story of the fictional chaperone, named Cora Carlisle. I found it an interesting story and social commentary.
Before that, I read
The Dovekeepers
Alice Hoffman, who is one of my all-time favorite authors.
It is a sad story, but a wonderful read.
Another of my favorite authors is, of course, Toni Morrison.
Home
is also a very sad story that is based on real historical events.
Short, but powerful.
Right now I am reading
The Goddess Lounge
by blog land's own
Margaret Finnegan
. I believe everybody in the world already reads her blog, but if for some reason you have missed it, definitely check it out.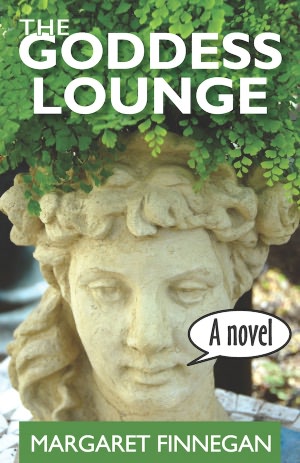 It's fun (and only a little sad if you think about it).